Recover damaged USB Pen drive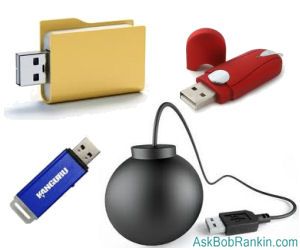 TestDisk is a software
OpenSource and is licensed under General Public License
GNU (GPL).


TestDisk is a powerful freeware data recovery! It was primarily designed to help recover lost partitions and / or return non-booting disks bootable again when these symptoms are caused by faulty software, certain types of viruses or human error (such as accidentally deleting your Partition Table). Recovery partition table with TestDisk is really easy.


TestDisk puede



* Fix partition table, recover deleted partition

* Recover FAT32 boot sector from its backup

* Rebuild boot sectors FAT12/FAT16/FAT32

* Fix boot tables FAT

* Rebuild NTFS boot sectors

* Recover NTFS boot sectors of your backup

* Fix MFT using MFT image

* Locate the backup Superblock ext2/ext3

To recover files from FAT file system, NTFS and ext2

* Copy files from FAT, NTFS and eliminated ext2/ext3



TestDisk has features for experts and beginners. For those who know little or nothing about data recovery techniques, TestDisk can be used to collect detailed information on a disc that does not start or starts, which can then be sent to a tech for further analysis. Those more familiar with such procedures should find TestDisk a handy tool for data recovery in situ.



Download it:
http://www.cgsecurity.org/wiki/TestDisk_Download


Repair Internet Explorer with System Tools
When applications are installed they usually made some changes to Internet Explorer, such as adding toolbars, change the home page, among others. However, we have a simple tool called System Tools, which allows you to repair Internet Explorer with a few clicks.
As simple as we can restore the home page, the browser name, delete options from the context menu, remove toolbars, clean your registry, history, among others.
The tool is very simple, has an approximate size of 150KB and requires no installation and is compatible with Windows XP, Vista and Windows 7.
Download it:
Reparar Internet Explorer con System Tools